IRMAOS LORA | DAVID KUCKHERMANN | ARCHER & TRIPP | MARCEL HUTTER | CONNOR SHAFRAN | AMIN VARKONYI & CONRADO MOLINA | DAN MULQUEEN | EMMA MUMI | AMALUA & PABLITO | ANDREA SZABADI
read more about the GRIASDI 2023 Artists:
IRMAOS LORA (BRA) [Alexandre & Douglas Lora]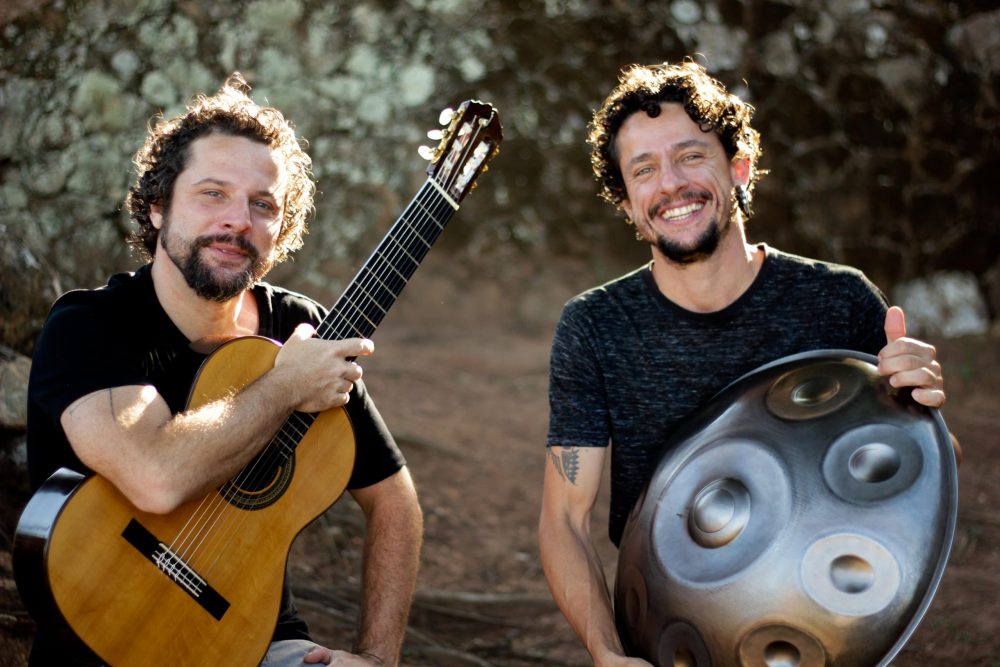 The Irmãos Lora duo is formed by percussionist Alexandre Lora and guitarist Douglas Lora. The brothers' connection to music started early with their mother's influence, and it was precisely during their childhood that the duo was formed. With Douglas playing the guitar from the age of 7, Alexandre was inspired to accompany him on percussion. Always together, they were part of rock and heavy metal bands during their teenage years, and later started playing Brazilian rhythms such as samba and forró, styles that have been part of their trajectory.
Douglas chose to major in music with a specialization in guitar, and Alexandre followed the same path, but with drums as his instrument of study. Eventually the duo's sister also participates in the family musical communion.
Since 2017, the brothers experimented with the fusion of handpan and guitar, and with the good surprise of the result, the Irmãos Lora put together their own repertoire, which includes all their influences of Brazilian music. Afoxé, Samba and Forró, among other rhythms, gain a unique form with the union of the handpan and the 7-string guitar, and thus the duo pays homage to what was once child's play, but today is performed brilliantly thanks to the maturity of life and music.
The brothers have a solo career recognized nationally and internationally, and are part of two groups. The group Caraivana, which has released 4 albums and some singles, represented the Brazilian culture with the delegation that traveled to Copenhagen for the 2016 Olympics, returning with victory in their luggage. The Brazilian Trio, which includes Dudu Maia on mandolin, has released four albums, the last of which was nominated for a Grammy 2017 along with Anat Cohen, and has been highlighted in the media, including participation in the global program SIZE FAMILY. We can consider the work of the Lora Brothers a tribute to Brazilian music and the history of the brothers, which transcends the barrier of the instrument.
---
DAVID KUCKHERMANN (GER) special guest: Melina Holtz
David Kuckhermann is a Grammy nominated and world renowned handpan player and percussionist based in Berlin, Germany. His musical teaching methods are based on more than 20+ years of playing and professional teaching experience.
He has taught more than 10,000 students from all around the world as the founder of online instrument education schools: Handpan Dojo and World Percussion Academy.
His Youtube channel has more than 10 million views and features a wide selection of performances and educational videos.
He has performed his solo repertoire in famous concert halls including the Royal Albert Hall in London England, the Greek Theatre at UC Berkeley in California and the Ryman Auditorium in Nashville, Tennessee.
He currently tours the world as freelancer, soloist and band-member of Dead Can Dance as well as teaching masterclasses for handpan players and percussionists.
---
ARCHER & TRIPP (GBR/GER)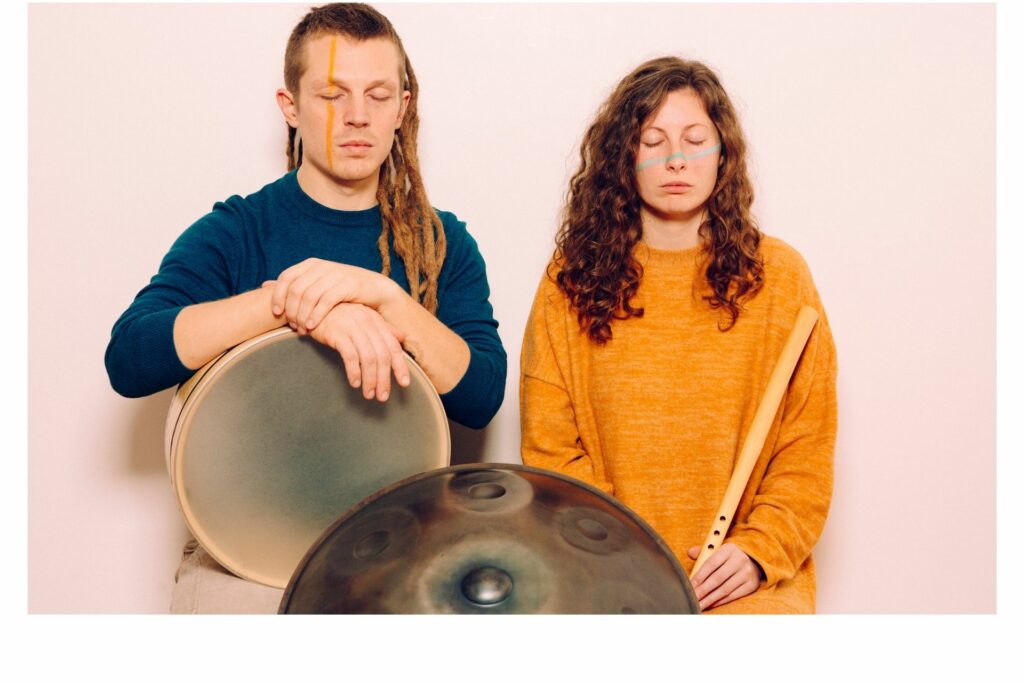 Archer & Tripp are a true love story through the love of handpans. Having met at HangoutUK 2014 they have since traveled the world, sharing their love for and through music. Both multi-instrumentalists bring unique abilities which, in their mixture, guarantee an excitingly unusual, profound musical experience at the pulse of our era.
Together, Archer & Tripp have over 20 years experience of playing handpan.
Samantha's (Archer) classical training during her child and teenage years in piano, clarinet and vocals allowed her distinctive and instinctive sense for melody to flower into a skill for both improvisation and composition.
Jaron's (Tripp) development as a musician is driven by the grounding power of rhythm. When starting to play the Hang in early 2006, the freedom of no tradition matched perfectly with his approach to music.
Since studying complex rhythmical structures in a meditative way, whilst becoming a Taketina teacher (from 2010 – 2012), Jaron's deep understanding of rhythm and pulse uniquely blends with Samantha's enchanting melodic tone.
---
MARCEL HUTTER (AUT)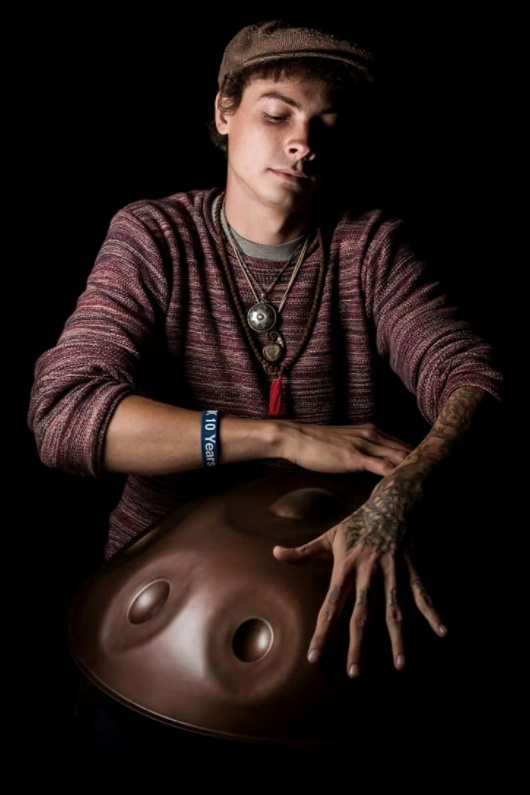 Marcel Hutter is a self-taught musician and handpan player from Austria. He got his first handpan in 2012 and because there was no one who could have taught him how to play it, he started experiencing it by himself. A completely new chapter of his life began, because of his endless passion for this instruments.
Marcel has played on many international stages in recent years – as a solo artist, but also in various musical formations. The way Marcel plays handpan, this wonderful fusion of rhythm and melody is unique. One could speak of an own style that Marcel has developed and shaped.
For many Marcel is considered one of the best handpan players in the world, and rightly so.
---
CONNOR SHAFRAN (USA)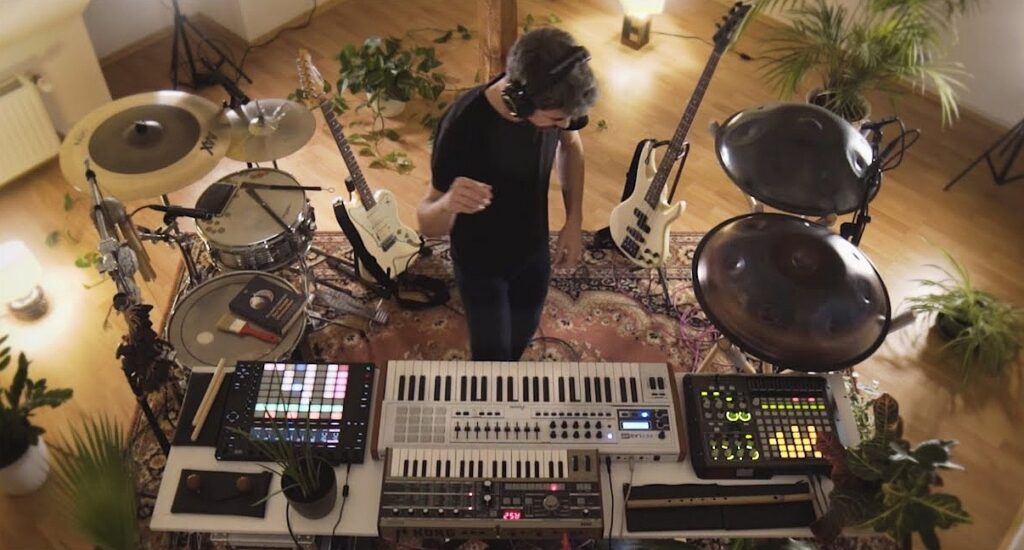 Connor Shafran is an electro-acoustic musician and multi-instrumentalist from the USA, living in Cologne, Germany. Using an eclectic assortment of handpans, synthesizers, drums and foundsound percussion objects, he creates immersive soundscapes and intricate beats that Ableton has praised as "mesmerizing". His music is driven by a passion for experimentation and a desireto push the boundaries of live electronic music.
Connor's innovative approach to live-looping has earned him a reputation as a cutting-edge performer. He enters the stage without any pre-recorded material or backing tracks, and using a technique he calls "scripted looping," builds complex and dynamic pieces comprised entirely of live audio. However, you won't see him using a looper-pedal; instead, his instruments seem to just loop 'on their own' as he moves between them.
Along with Finnish composer Kumea Sound, Connor co-runs Future Rust Records, a record label for innovative handpan and post-handpan music.
Website: www.connorshafran.com
Instagram: www.instagram.com/connorshafran
YouTube: www.youtube.com/connorshafran
---
AMIN VARKONYI & CONRADO MOLINA (AUT/ARG)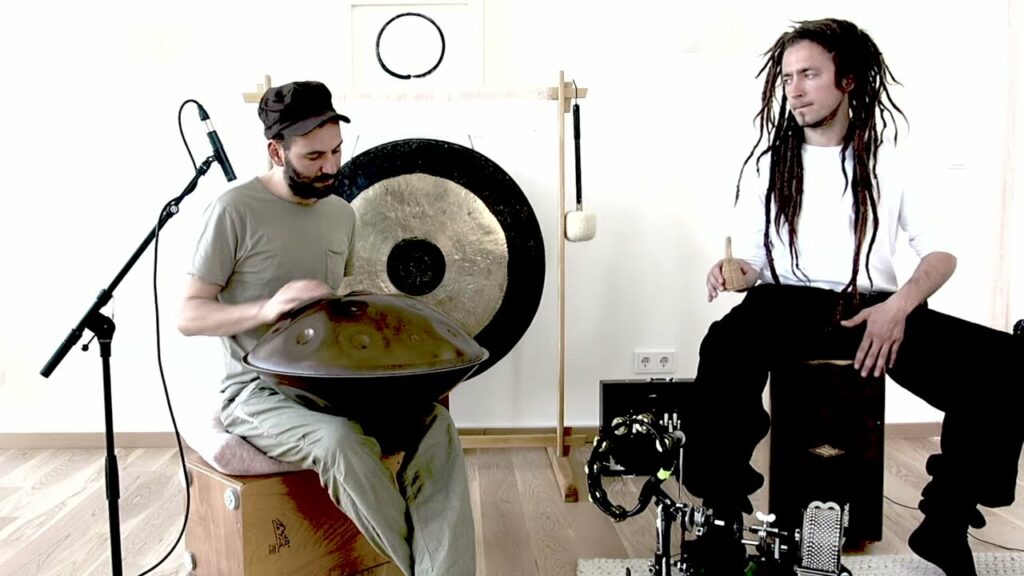 Amín Varkonyi is an independent Artist, musician, sound facilitator and teacher. He was born into a family of artists.
From an early age he was exposed to rhythm and soon found his own passion and heartfelt dedication for music. Through the teachings of his father Amín learned to play percussion and became an inspired Handpan player.
On his journey, he explored sound as one of the most powerful tools to be at peace. The healing nature of his music became undeniable and organically turned into his deep-rooted purpose.
https://www.aminvarkonyi.com
Conrado Molina was Born 1987.
From argentina to austria.
Studied Jazz-Percussion at Bruckneruni Linz with Stephan Maass.
Father of two kids.
Endorsed by MeinlPercussion.
Session and live performer.
Composer and performer at the theater.
Actor in several Tv and Cinema Productions. (Main actor of "Unser Lied" – Best austrian shortmovie 2012″)
Musician at Ecstatic Dance and 5Rhythm events.
Producer of meditative music for Human Design Matrix 64Keys
Clownery walkingacts.
Actor and musician in improvisational theatre.
https://www.conradomolina.com
---
DAN MULQUEEN (USA)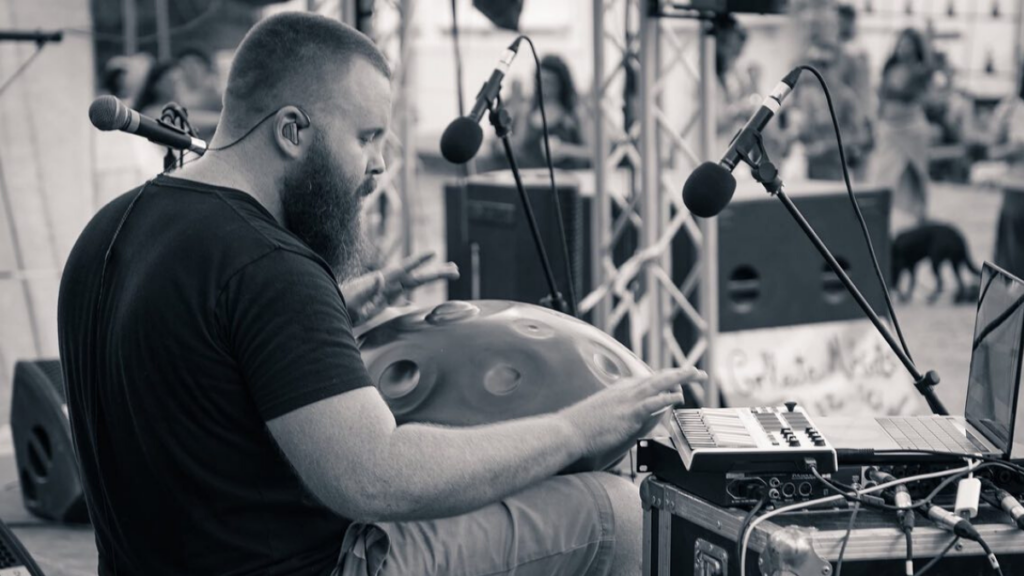 Dan Mulqueen is an American multi-instrumentalist from New Jersey. Dan's music is centered around an instrument called the "Handpan", an instrument created in 2001 in Switzerland. This instrument allows the player to create a rhythm and a melody simultaneously using only the hands.
Determined to push the limits of music revolving around this instrument, Dan's playing style is both beautifully melodic and intensely percussive. His stylistic approach invites the listener to experience elements of multiple genres of music all housed in one easily digestible format. While keeping the handpan as the centerpiece of his compositions, Dan's recordings also feature instruments such as upright bass, piano, electronic beats, guest vocals and more.
Dan has over 18 years of percussion experience in genres like hip-hop, rock, reggae, trip-hop, electronic, blues and latin. When asked about how these genres inspire his writing process, Dan responded "…it's important to me to take my favorite elements of multiple genres and blend them into something different. You'd be really surprised how open people are to music when they can identify with even a tiny element of it."
In addition to multiple solo tours across Australia, Europe and the USA, Mulqueen has also shared the stage with Shpongle for two sold out concerts at Red Rocks Amphitheater in Colorado and collaborated with artists such as Long Arm, Zebbler Encanti Experience and many more.
​No matter what kind of music you're into, Dan has something in his music catalog for you. His music spans across multiple genres and grabs the attention of both casual music listeners and die-hard music lovers. So kick back, relax, and enjoy the sounds of Dan Mulqueen and the handpan!
---
EMMA MUMI (ITA)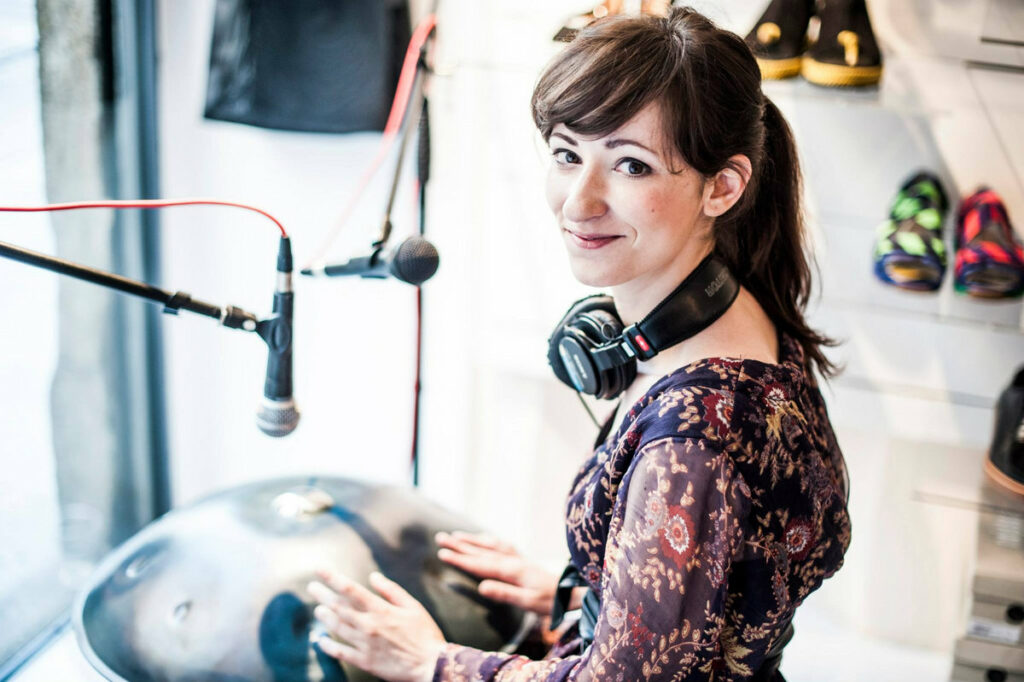 Mumi is an Italian multi-instrumentalist, singer, and above all else, a handpan player and maker. Her musical path started when she was just five years old when she started training as a classical pianist. She delved further into music history and theory, graduating from a school of music.
She then trained as a soprano, and later joined an opera choir in which she has been the lead soprano for the last three years.
It was in 2010 that she first came across an instrument that changed her life: the handpan.
Over the next more than ten years, Mumi became a professional handpan player, performing and teaching all over the world at major handpan festivals.
Her love for these instruments led her to become a handpan maker, co-founding Elaia handpans.
---
ANDREA SZABADI (HUN)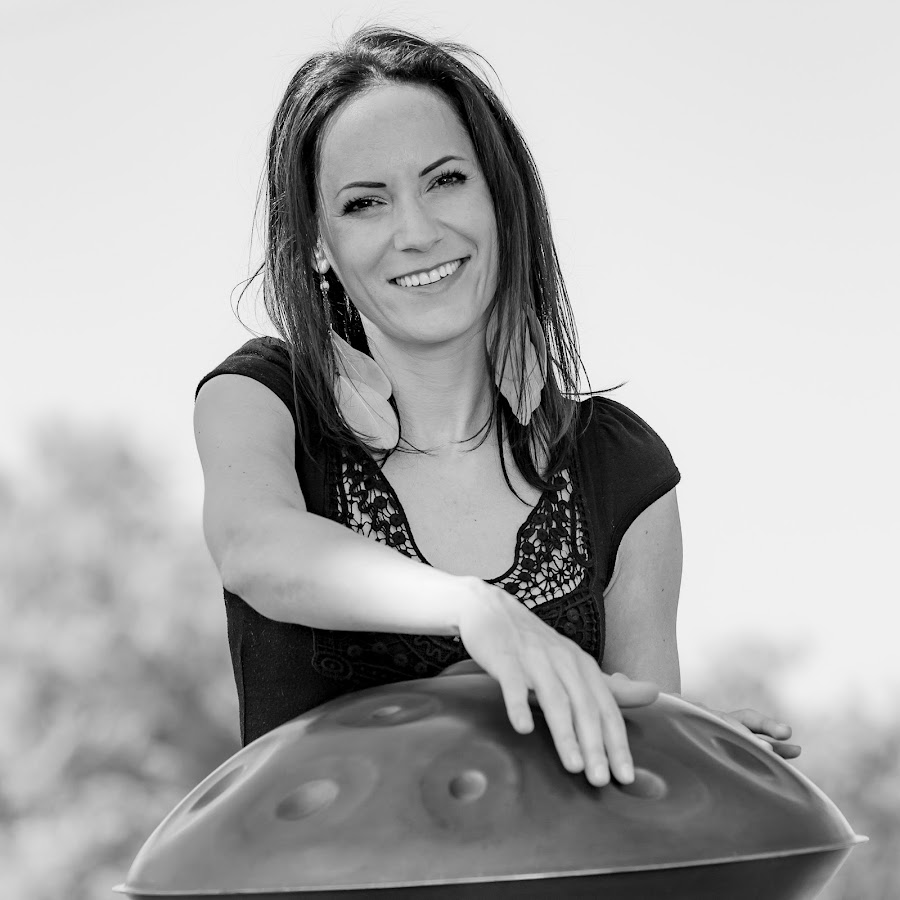 Andrea Szabadi is a hungarian musician and yoga teacher, lives in Budapest. She started music through her inner and outer journeys with learning guitar and singing. Also soon she was involved with the soundhealing with such "tools" as tibetian singing balls, gongs and many other similar instruments. She holds and participate in many mantra chanting events. She sees music as a healing for humanity where there is complete honesty, openness and all ranges of emotions. She thinks that music is a celebration, a prayer and everyone can take part in this at least with singing as the most healing power is our own voice.
She plays her own compositions on handpan and sing along. These are mostly hungarian songs, rooted in hungarian folk. She just released her 3rd album (1st solo) called "Új Élet" (New Life) which is inspired by motherhood.
---
AMALUA (AUT/ARG) special guest: Pablito Bertone
Following the call of music since childhood and after academic trainings in music and dance Amalua kept exploring her inner, intuitive connection with music and her fascination by the magic of improvisation.
Her love for the beautiful Handpan instrument began in 2005 with a Hang and since then she has been exploring and sharing her connection with sound through Handpan and voice with the world. Music as a gift of life.
Guided by a great fascination in music cultures she travelled around the world for 7 years, specially all over South America, exploring the variety of cultures, their rhythms, songs and healing traditions.
Pablito´s great connection with rhythm made him start playing percussion at early age, as a teenager he played in different classical orchestras and later he discovered his love for music from ancient cultures.
By sharing his passion for rhythm Pablito often playfully awakens the desire to dance among the audience.
Amalua and Pablito met during the recordings of her album ´Hangkreise´ 2009 in Argentina and since then they have been walking and playing together.
Together they create danceable songs and spheric beats with Handpans, Voices, World Percussion and Charango.
Their music is inspired by the healing spirit of nature, of ancient cultures and by the journey of life.
A unique fusion of different cultural roots intertwining in their music, guided by the young instrument Handpan.
---